History is written by the victors
Greetings
Writing about music is not an easy thing. To be able to talk about how a song, for example, makes you feel and why, is an art form. Finding threads in music stories that do not simply regurgitate what others have written is hard work. But, there are those who do it well. And, with platforms like podcasts, there are different ways of getting the story, as evidenced below. There are also other things that have grabbed my attention this week. Hope you find something for you.
---
1
When De La Soul's 3 Feet High & Rising came out, it changed my life. With the broader Native Tongue collective (Jungle Brothers, A Tribe Called Quest, Leaders of the New School, etc), they said there was a place for those of us whose influences were eclectic. Last year was 30 years since 3 Feet High dropped and De La Soul continue to create and perform, together. I was fortunate to finally see them live at the Delicious Festival in Johannesburg a few years back, and they did not disappoint. How they have stayed together comes through beautifully in De La Soul: Through the Daisy and Digital Ages. As Maseo states in the interview, "Three black men sticking together, that's beautiful and it's important. What we've been faced with, culturally, coming from the black race? Sticking together is important. The business of De La is our friendship."
---
2
Introduced to hip hop in the early 1980s, I lived through what are considered the 'Golden Age', albeit it at a distance. The one thing I always loved about hip hop was the diversity of sound and message. There was rap for partying, for love, for thought, for politics. I admit to being one of those who, for a long time, lamented the state of hip in the noughties and how everything sounds the same, with no real substance to it – at least in the mainstream, as it became more mainstream. I agreed with Scarface in his book Diary of a Madmen, in which he wrote, "You've got all of these guys out here now just trying to transform into whatever's hot to chase some dollars and some airplay, but if you're chasing the next man, who the f**k are you really? You get it on the production end, too, but if you ask me, that's not being a producer or an MC, that's being a chameleon. It's biting, straight up. I don't get it. It's f**king up the culture. That sh*t used to get you clowned out of the game." The piece ALL rap music is political has made me rethink my view, even if it won't change my listening habits. I have come to terms with the reality that not everything is for me; I am of a different generation.
---
3
It is no secret that I am a Questlove fan. And, growing up in the 1980s and 1990s, one cannot have been touched in some way by the work of Jimmy Jam and Terri Lewis. On his podcast Questlove Supreme, Quest and the Supreme Team (Laiya St.Clair, "Unpaid" Bill Sherman, "Suga" Steve Mandel and Phonte Coleman)sat down for a 6-hour interview with Jimmy Jam and it was as epic as one can imagine.
QLS Classic: Jimmy Jam (Part 2)
QLS Classic: Jimmy Jam (Part 3)
---
4
"History is written by the victors." This quote is attributed to Winston Churchill but there is more to it. But, that doesn't take away from how the narrative around Africa, our history, our present and our leaders has always been relatively one-sided. For us to change that, and move forward, we do have to look at the past and, in some ways, correct that narrative. The essay The King of Haiti's dream, while not directly related to Africa, gives perspectives on "How a utopian vision of Black freedom and self-government was undone in a world still in thrall to slavery and racism" and changes the narrative.
---
5
There are creations and ideas that are considered ahead of their time. But, sometimes, sadly, the times don't seem to move forward and, as a result, what was once created, continues to be relevant, like the movie La Haine. 25 years on, La Haine is still more relevant than ever.
---
6
The story of Africa being 'mobile first' and how this has helped drive development on the continent is a powerful and important one. Yet, that is only part of the story. African mobile users pay nearly three times the global average for voice calls and internet. Imagine how tackling this would drive business, economic and social development even more.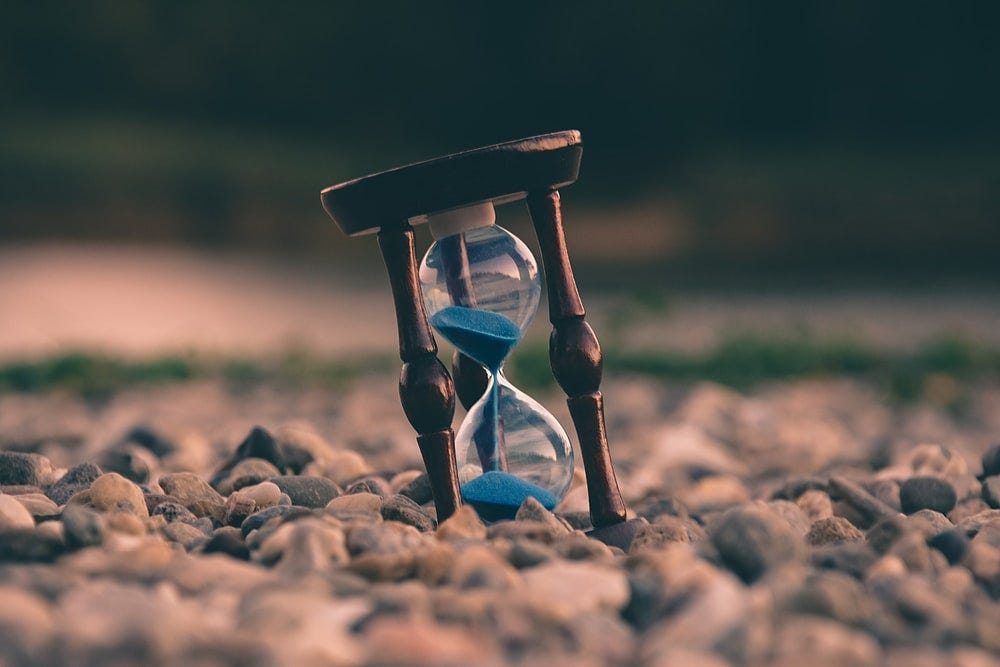 ---
7
"Understanding the value of time is understanding the true essence of life" ― Sunday Adelaja
---
That's it for this week. Hope you enjoyed it. Please do share, if you did. And please comment if you have any thoughts.
Easy
Kojo